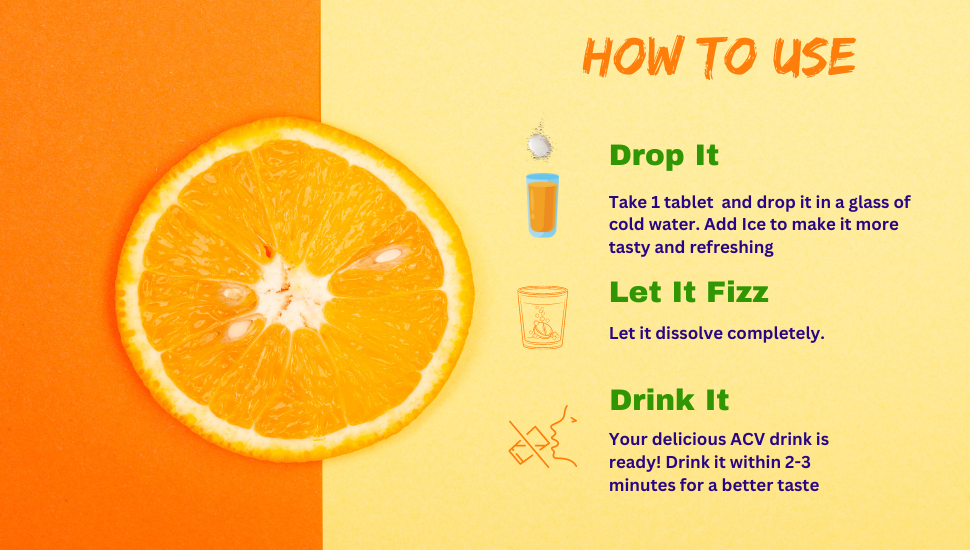 Nutrisys ACV+ Effervescent Tablets
 Nutrisys ACV+ Effervescent Tablets is a nutritious and antioxidant-rich drink made from the finest farm-fresh apples. This apple cider vinegar drink is designed to aid in fat-burning, and metabolism-boosting, and provide additional health benefits for reaching your health goals. It has a pleasant taste and no sour or pungent odor, making it easy to consume and effectively curbing your cravings. 
Ingredients:
 This drink is composed of the following components:
Apple Cider Vinegar (ACV+): Helps in losing weight and is made by fermenting crushed apples, yeast, and sugar, which is then transformed into acetic acid that gives it a tangy taste and pungent odor.
Vitamin B6: Vitamin B6 helps convert food into energy, improves brain health, and combats menstrual cramps.
Pomegranate Extract: Pomegranate Extract is a source of antioxidants and, fiber, and helps reduce blood pressure and sugar levels.
Vitamin B12: Vitamin B12 supports cell production, energy, and, bone health, and aids in the formation of red blood cells.
Piper Nigrum: To improve over efficacy by improving product absorption
How does it help you?
 We recommend Nutrisys ACV+ Effervescent Tablets for several reasons, some of these includes:
Helps in losing weight.
It boosts metabolism.
Affordable
Compact size for easy transportation.
Helps to relieve acid reflux.
Low in calories.
Made with no added sugar.